Endless Wine
Companion for Wine Enthusiasts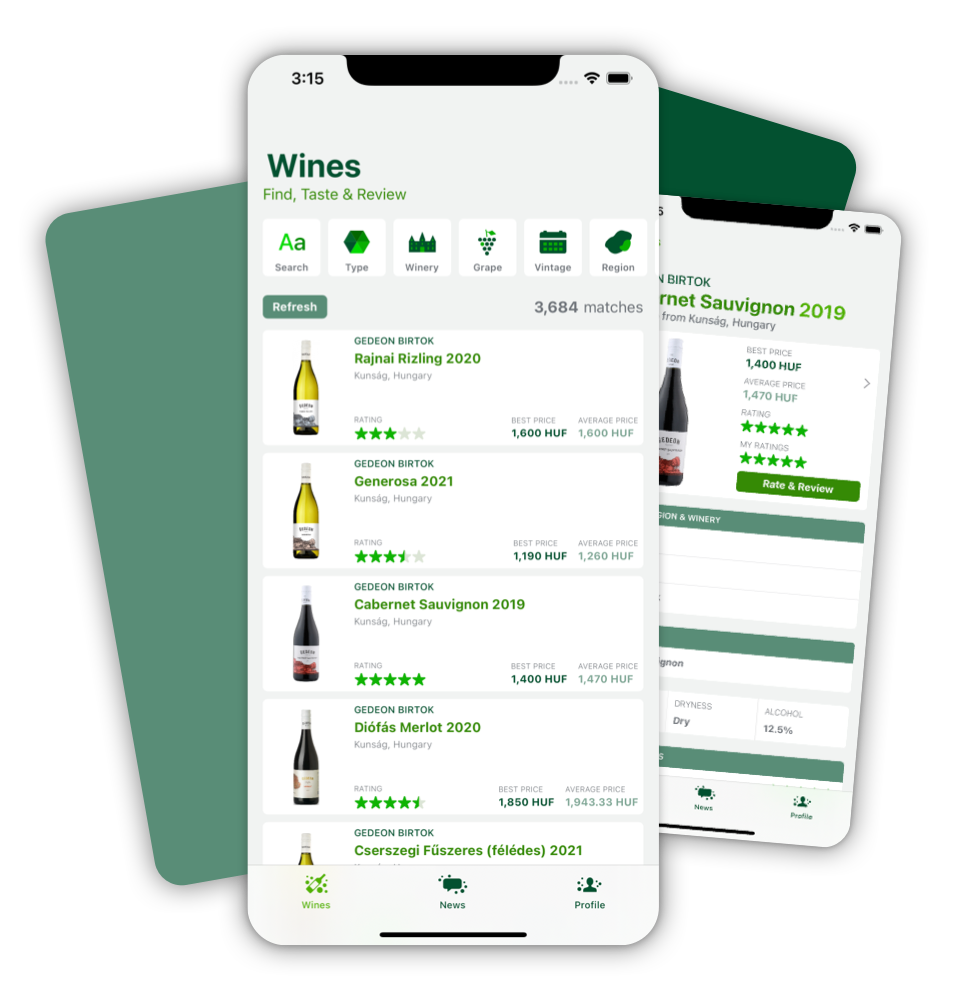 Endless Wine makes your wine experience even better.
It provides valuable information on wines you consider buying or are tasting right now, like the average rating and the best place to buy, and a lot of interesting facts about the country, region, grapes and styles of your wine. It tracks wines you taste and shows opinions about them from other wine enthusiasts. Based on your ratings it even shows you personalized recommendations for wines you haven't tasted yet but will probably like. It even has quests to turn your wine journey into a game!
We are planning to add plenty of additional features geared toward making wine tasting a blast: even more interesting information about all aspects of your wines to deepen your understanding, more ultra personalized recommendations, social interactions with winemakers, retailers and wine enthusiasts, all of which will level up your wine tasting experience.
Endless Wine is available on iPhones but an Android app isn't too far out, so stay tuned!
Come, join us on the journey!